Installation of Baerfix threaded inserts - by hand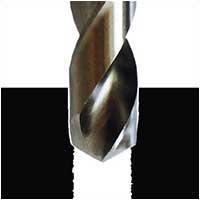 1. Drilling Clear the damaged thread with a drill bit or create a new hole in the parent material. For strong, hard and tough materials it is recommended to tap the thread (max. intermediate tap) before the installation of BaerFix® Inserts.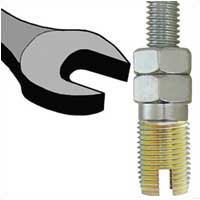 2. Screwing BaerFix® Insert on the inserting tool Screw the BaerFix® Insert, with cutting slots or holes pointing downwards, on the inserting tool. Lock the BaerFix® Insert with the nut by wrench.
3. Installing the insert Screw the BaerFix® Insert into the borehole. The BaerFix® Thread Insert is self-tapping. The inserting tool has a 1/4" hexagonal shank and can be used by a cordless screwdriver or a wrench socket.
4. Screwing off the inserting tool Unlock the counternut by a wrench and screw off the inserting tool. Created bolted connections with BaerFix® Inserts are vibration resistant, wear-free and have a high load capacity in materials with low shearing strength.