Installation of Baerfix threaded inserts - by machine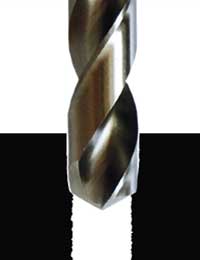 1. Drilling Clear the damaged thread with a drill bit or create a new hole in the parent material. For strong, hard and tough materials it is recommended to tap the thread (max. intermediate tap) before the installation of BaerFix® Inserts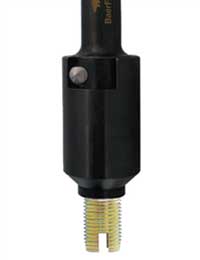 2. Configure the machine Position the workpiece to ensure that hole and machine spindle are in alignment. Set the dimensions, speed values and driving depth (about 0,1 mm till 0,2 mm under the workpiece surface). Turn the external shell, so the stop pin can hold and drive the shell while rotating in clockwise direction. Screw the BaerFix® Insert, with cutting slots or holes pointing downwards, 2 till 4 windings on the inserting tool.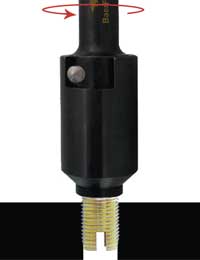 3. Installing the insert Actuate the machine for screwing the insert into the hole, until the chosen driving depth is reached. Avoid a hard touchdown of the inserting tool on the workpiece to prevent damages on the inserting tool, thread insert or workpiece.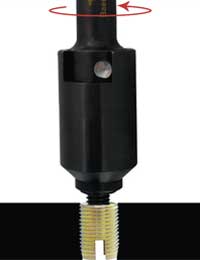 4. Screwing off the inserting tool Set the machine on reverse running. The stop pin holds the shell while rotating in counterclockwise direction and screws out the inserting tool.