Installation of Helicoil thread repair inserts - by hand
1. Drilling
Clear the damaged thread with a Standard Drill. Up to M 12 (1/2") the KITS include the correct drill. To repair a spark plug thread no pre-drilling is necessary if using the special Spark Plug Tap. Please pay attention that for Fluteless Taps bigger holes are required.
2. Check
Check that thread and pitch of the tap and the bolt match.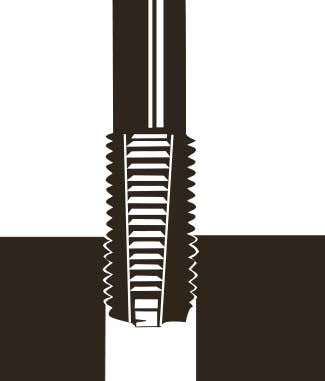 3. Tapping
Use the special taps for cutting the holding thread into the cleared hole. It is recommended to use a suitable cutting oil.
4a. INSTALL THE INSERT
Place insert on Installation Tool and position the adjustable ring so that the insert tang is centred in the tang slot.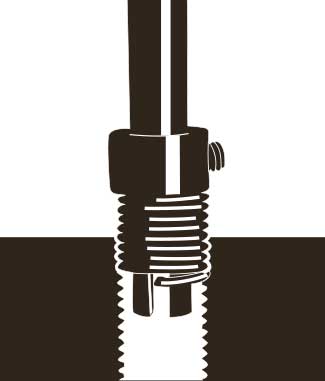 4b. Wind the Insert in with a light downward pressure until a half turn below the surface. Don't work against thread direction as the tang could break.
5. Tang Removal
After finishing lift the Installation Tool and use the Tang Break Tool to remove the tang. For bigger sizes and Spark Plug Taps use Long Nose Pliers to remove the tang. Due to the narrow and exact tolerances the new thread normally is stronger than the original one.