We are now fully operational
In April there was a major fire in the industrial unit next door to the Uni-thread warehouse. We have now moved to temporary premises and have a full range of stock.
Thank you for your patience, Paul.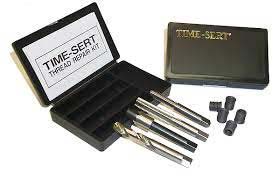 Uni-thread are proud to introduce Würth Time-Serts to its thread repair range
For prices and details call

01803 867832
Helicoil thread repair specialists
Our aim is to help you solve your problem as quickly and cost-effectively as possible, by giving you honest clear advice, combined with high quality products. So you always feel confident to contact us first for any of your needs, and are happy to recommend us to your friends.
01803 867832